As we find ourselves approaching the halfway mark of 2023, it's the perfect time for Kiwis to start planning their summer getaway!
While some families prefer to celebrate the summer holiday at home, others love to get out & about and travel to different parts of the world. Whether you want to spend the summer months travelling overseas or locally, check out some of the most popular holiday destinations for Kiwis to travel to over the summer holidays.
Getaways with family and friends don't come cheap though, so if you're a little short on cash, don't worry! Chat with our friendly team at Instant Finance about a finance option to suit your holiday plan and budget, so you can have the summer you've always dreamed of.
Most popular holiday destinations for Kiwis in New Zealand
The summer holidays in NZ can be a time to explore your own backyard and get adventurous. Where ever you travel across the country, you'll only be a stone's throw away from a lovely beach to relax on! Check out some of our favourite local destinations that are worth a visit.
Explore the heart of Cape Reinga
You really haven't seen all of NZ until you head to the northernmost point of the country. Cape Reinga is at the very tip of the North Island and is most famously home to a picturesque lighthouse, stunning coastal scenery, and giant sand dunes.
Sandboarding at the giant Te Paki Sand Dunes is one of the most daring activities on offer at Cape Reinga – so if you're game, grab your boogie board and go! 
Embrace the adventures of Rotorua
Although considered one of the best holiday destinations in NZ, Rotorua is one of New Zealand's most overlooked summer spots. The locals here take summer adventures very seriously, so between bungy jumping, water rafting and the magical Redwoods Treewalk, you'll be spoiled for choice.
Rotorua is also known for its bubbling mud pools, natural hot springs, fascinating Māori culture, and breathtaking hikes, so it's the ideal family adventure trip or spot for a romantic summer getaway.
Hike through Aoraki Mount Cook National Park
Mount Cook National Park is one of the most beautiful places in New Zealand, but it probably only comes to mind as a winter destination. If summer hikes and picturesque scenery are for you, then why not make the trip during summer?
There are a few trails to choose from – both easy and challenging day hikes that require specific mountaineering experience. The trail to Kea Point (two hours return) and the walk over the swing bridges and up to the Hooker Valley are two of the most popular short walks from Mount Cook Village (four hours return).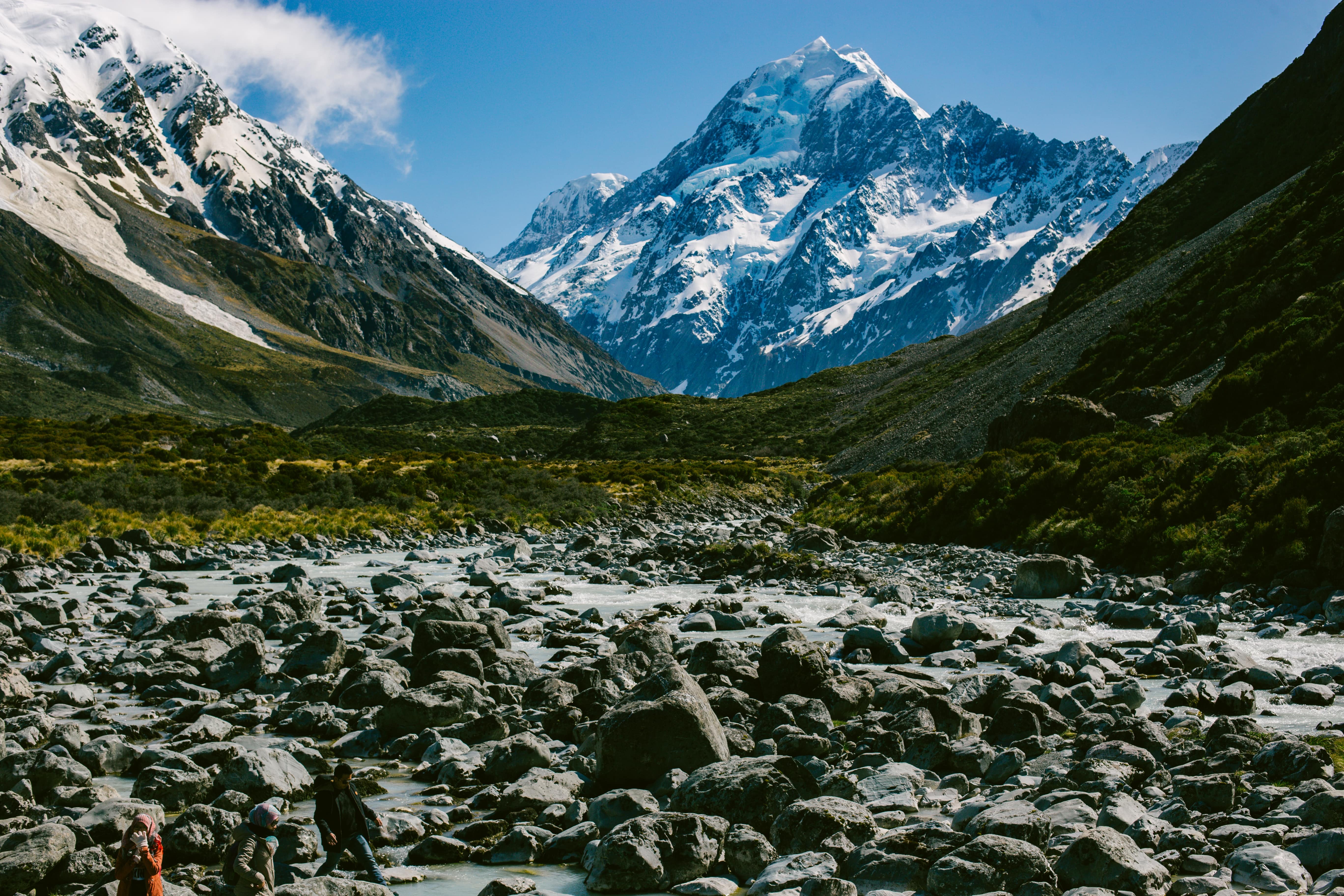 Relax on Waiheke Island
If your summer holiday is child-free, then Waiheke is a must-visit! Stay among the vines on this island and enjoy stunning sunsets over Auckland and Rangitoto, as well as exquisite wine and intimate romantic dining. The award-winning Mudbrick Vineyard & Restaurant is an excellent choice for an indulgent Christmas Day dinner overlooking the Hauraki Gulf. 
Most popular international destinations for Kiwis
Kiwis really are just spoiled for choice when it comes to holiday planning. It's the beginning of summer, and sometimes, the best holiday destinations for Kiwis are right next door. If you're looking at crossing the ditch during summer (or even going a bit further), then here are our favourite international destinations that can't be missed.
Holidaying in Australia
The most popular Aussie cities, like Sydney and Melbourne, are close enough for a short trip but exciting enough to feel like you're on an international holiday.
For those wanting to explore their wild side this summer, Australia has many tropical rainforests, red deserts and coral reefs, as well as wine regions and shopping galore for those wanting some r&r.
If you're looking for a special place to celebrate the New Year, the islands around Sydney Harbour, like Clark Island & Shark Island, are a great option. You can avoid the crowds while still spending the evening in the heart of the festivities. Most importantly, the islands offer a prime viewing spot for the Sydney Harbour fireworks!
Experience beautiful Rarotonga
Rarotonga is an ideal location for a relaxing beach spot where you can spend quality time with your family, and is considered one of the best holiday destinations for Kiwis. This destination has excellent snorkelling options, diving spots, and opportunities for fishing and watching the wildlife too. If you're up for a challenge, then you could also try traditional spearfishing with the locals.
Doesn't that sound like a summer bucket list activity?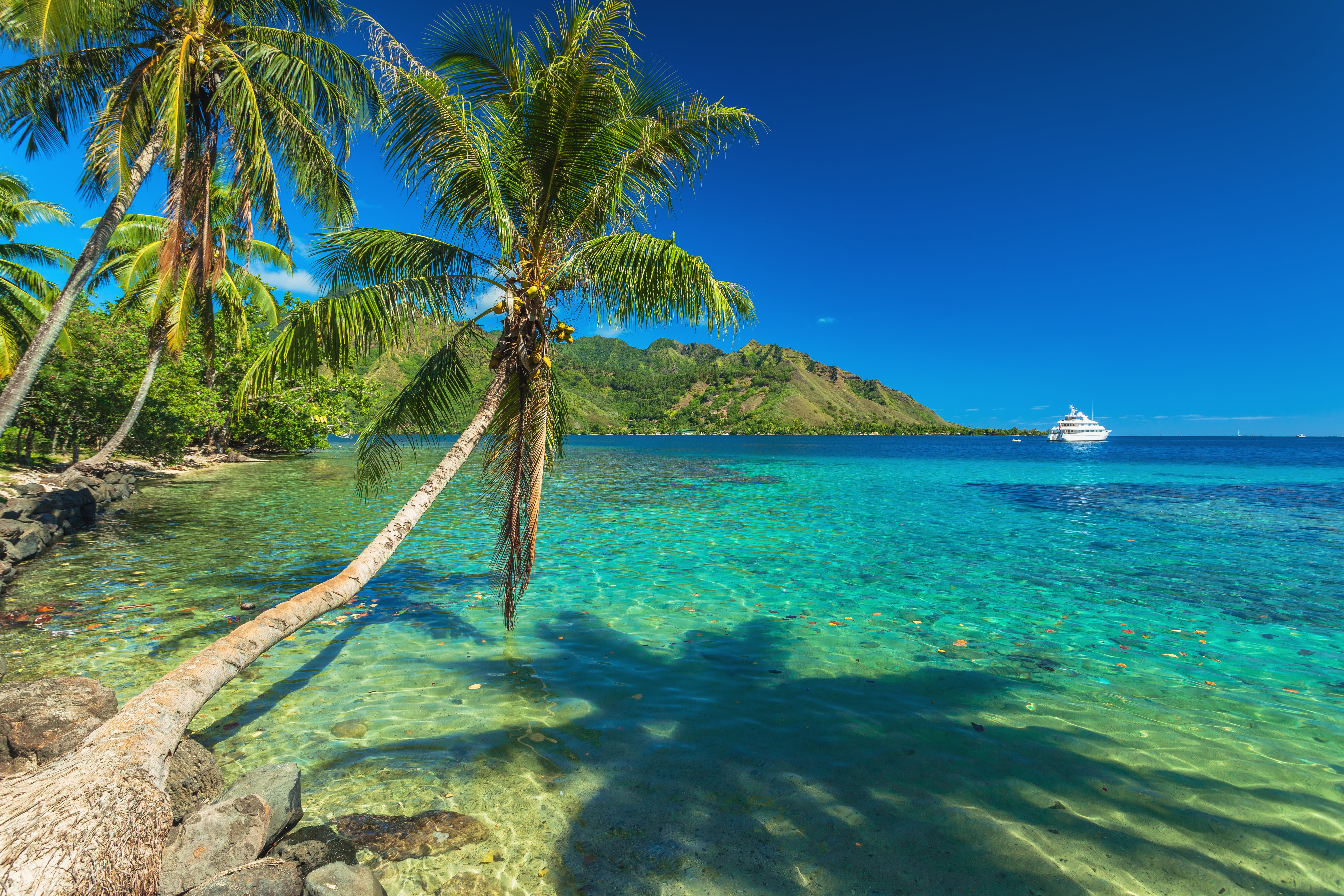 Treat yourself this summer
Summer is not far away if you want to grab the best flight and hotel deals! So if you're dreaming of holiday plans that are a bit outside of your budget, let's chat. With so many exciting adventures awaiting, you don't want to skip the holiday you've been dreaming of. With a travel loan from Instant Finance, your summer holiday expenses can be taken care of, so you can focus on the fun stuff – like adventure planning. Have a play with our travel loan calculator to see how much you might need for the holiday of your dreams, then apply online and pack your bags!